The 13th Demon: Altar of the Spiral Eye
Order Your Copy Today!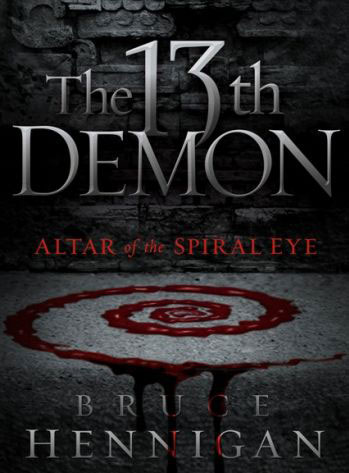 First Book in The Chronicles of Jonathan Steel
Jonathan Steel is a man without a past in search of the evil creature that has destroyed the only goodness in his life.
He must come to grips with his violent nature in order to help those around him who are oppressed by the evil in their lives. In helping these people, he hopes to find his evil nemesis, the 13th demon.
He arrives in the small town of Lakeside to help Reverend Thomas Parker eliminate an macabre presence taking over his church. Steel soon discovers this evil is only the tip of the iceberg when he meets Robert Ketrick, a ruthless businessman determined to own the entire town.
Steel puts together a team of experts to decipher the mysterious writings in the church and soon discovers that the creature taking residence in the building has ties to the 13th demon. As he races to protect those around him from this growing evil and the plans of Ketrick, he must decide on his true desire: to exact revenge on the 13th demon or to help those people around him in danger.
As the story builds to an explosive climax, Jonathan Steel learns a disturbing secret about his past and discovers that the 13th demon is on the first in a long line of arcane creatures he must now face if he is to learn his own identity.