The 10th Demon: Children of the Bloodstone
Order Your Copy Today!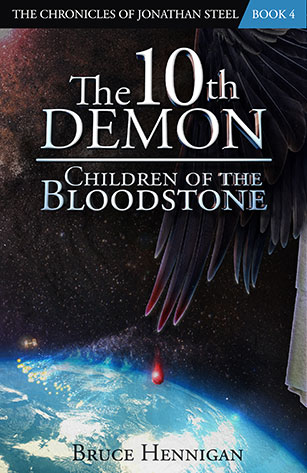 Fourth Book in the Chronicles of Jonathan Steel
Evil Reigns From the Skies! Jonathan Steel is a man with no past who is destined to spend his future hunting down the most powerful demons on Earth. The forces of evil now dominate the heavens with the arrival of the tenth demon and his army of extraterrestrials. Determined to locate a secret cadre of enhanced human children, the demon and his human host must face Jonathan Steel and his team. As a mysterious person surfaces from the past to complicate matters, Steel must locate and rescue the Children of the Bloodstone before the tenth demon rains destruction down upon the Earth. Join Jonathan Steel in his battle against evil forces from beyond our planet in the final showdown where Earth's survival hangs in the balance. As well as another world!